Request a free estimate today!
Request a free estimate today!
Tree removal requires professional training and specialized equipment. Our experts at Lazer Scapes will assess the health and structural integrity of your trees and provide honest feedback for you to make informed decisions about your unique project. From storm and disaster cleanup to a client's desire to add more space to their property, Lazer Scapes is equipped to handle the most technically challenging removals.
We offer removal by use of:
The threats that trees pose to a home or property aren't always apparent.
Reasons to consider removal:
Proximity to your house or other structures

Proximity to power lines

The tree is leaning in a dangerous direction, like toward your house, driveway, deck or your childrens' play area.

Pest control

The tree drops unwanted leaves or needles, and/or branches.

The tree is creating too much shade and inhibiting your lawn from growing.

Personal injury risk
The tree is unhealthy and/or dead.     

Possible Signs:

Top of the tree or branches are dying

The trunk shows signs of decay.

Storm damage – if enough of the tree was damaged it may be beyond repair

Encroaching root systems

Landscape renovations

Prevent spread of infection 

Overall outdoor aesthetics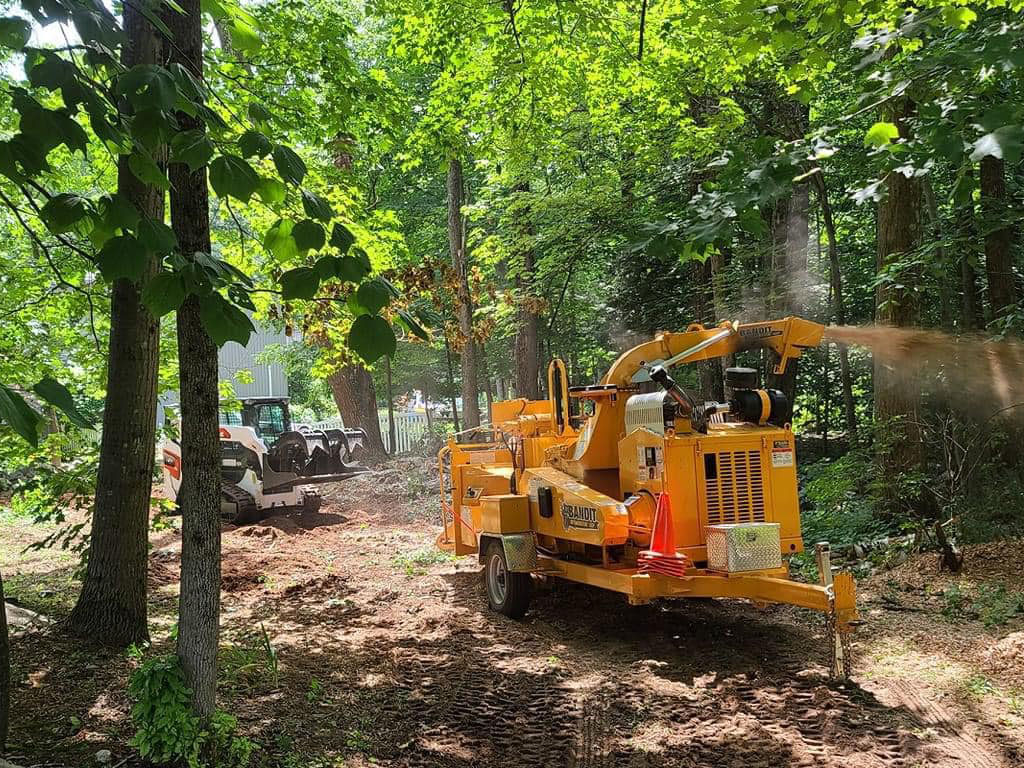 Wood Chipping And Brush Removal
Once a tree is removed, Lazer Scapes will chip the removed limbs and wood in order to make the disposal of the material safer and more efficient. We will also haul all the tree material away, leaving your property clean and clear of debris. At your request, we will leave the chipped material for use as ground cover or weed prevention and leave chunk wood for your personal use.
Contact Us Today For A Free Estimate