Request a free estimate today!
Request a free estimate today!
What Our Customers Are Saying
We had some large difficult trees next to the house and power lines. Another contractor declined the work. I asked him for his best recommendation.
He told me Lazer Scapes out of Newington, and was he ever right! Reggie came out the next day and gave me a winning quote. Amanda in the office was very helpful with communication and the electronic service agreements to me and my neighbor as there were trees on both our properties. Reggie and the crew performed the work on schedule exactly as contracted. Every last piece of each tree was dropped safely to the ground with precision. Lazer Scapes turned our tree nightmare into a very pleasant experience.
Gary
Unionville, CT
These are the only guys that actually took the time to come out, give me a price, and have a set date for tree removal that nobody wanted to touch. Very talented group of individuals that know what they are doing and make the job look too easy. They took down a massive oak tree over my house and power lines, and we're able to drop every cut with precision with very little room to work with. Top of the line machinery. If you want the job done right, feel at ease,  and have somebody actually pick up the phone and give you a reasonable price call these guys.
Chris
Southington, CT
On time, on budget, spot on performance.  Included a schedule shift that I requested and appreciated to avoid a rain soaked lawn.  I thought the three 100′ trees leaning into the house presented potential removal problems.   The Lazer Scapes crew worked especially well together as a team and removed all 3 trees piece by piece so well that there was no damage to all flower beds and ornamental trees very close to 2 of the trees.  The third tree had the house nearby, and they completely missed it as well.  Clean-up  was thorough.  Everyone was courteous and fun to be with.  I would recommend them and use them again.
Robert
Unionville, CT
Lazer Scapes cut down and removed two dead trees that were very close to our house. Both trees required someone to climb them, which was quoted at a very fair rate for that kind of work. They did a great job and made sure that nothing else in the surrounding area was damaged in the process. I highly recommend their services.
M.B.
Wethersfield, CT
My job had challenges that other companies wouldn't even consider taking it. Lazer Scape took the job and had all the proper equipment to do it safely and professionally. Thank you Lazer Scapes.
Mary
Windsor Locks, CT
Lazer Scapes did an awesome job!! The tree was dead & needed immediate removal. I called & received a quote same day & it was the lowest price.  The tree & stump were removed quickly & safely, also they did a great job cleaning up all the tree debris.  I have recommended them to others.
Dina
Hartford, CT
The price they gave me was by far the best of three quotes. The crew was very professional and careful. They came with some impressive equipment and got the job done quickly. I will definitely use them again, and will highly recommend them
Deb
Manchester, CT
Crew showed up with multiple people and got right to work. They moved needed equipment onto work site and removed a 100 ft. pine tree. Chipped all but the very large trunk wood and removed that from the site. Cleaned up all debris and left the work area as clean as possible. Crew was very professional and wasted no time getting the job done. Will call them again in the future when needed.
Charles
Vernon, CT
Had them remove a large tree nestled in between power lines. Tree gone and hauled away in less than 4 hrs. Great job!
David
Bristol, CT
I had five very difficult trees to remove on my property. They were basically hanging off the edge of what some might consider a VERY steep hill, not to mention they were massive and if they went down they would 100% have hit my house.
I had five separate tree companies out to my house to look at cutting these trees and nobody would do it. Nobody could figure out HOW to do it is what I should say. I had Reggie come out to take a look assuming that he would tell me the same thing but he didn't. Reggie and his crew were willing to take these trees down. That alone was a victory but the whole experience was so pleasant! Reggie and his crew are great guys who I absolutely trusted from the moment I met them, they are extremely knowledgeable very thorough and surprisingly quick!! It was impressive to watch them figure out how to take these trees down because it certainly was no easy feat.
Reggie gave me such a fair price and such a great experience. I would absolutely recommend Lazer Scapes to anybody looking for tree removal. If I could give more than the five stars I truly would. And I absolutely will be using them in the future!
Rae
East Hampton, CT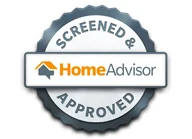 Contact Us Today For A Free Estimate