Request a free estimate today!
Request a free estimate today!
Trust the Experts at Lazer Scapes
At Lazer Scapes, we provide expert tree services, including assessment and removal of hazardous and unwanted trees throughout the state of Connecticut. In addition to tree removal, we also provide stump grinding, using the latest technology. Fully licensed and insured, we offer professional work at affordable rates. 
Whether you are looking to improve your property aesthetically, or remove trees that pose a threat, Lazer Scapes is equipped with state of the art machinery to safely and efficiently meet your needs.
Keeping yourself, your home and your property safe is our main goal and we look forward to working with you. 
Call us today for a free estimate
(860) 810-7161
What Our Customers Are Saying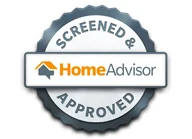 Contact Us Today For A Free Estimate